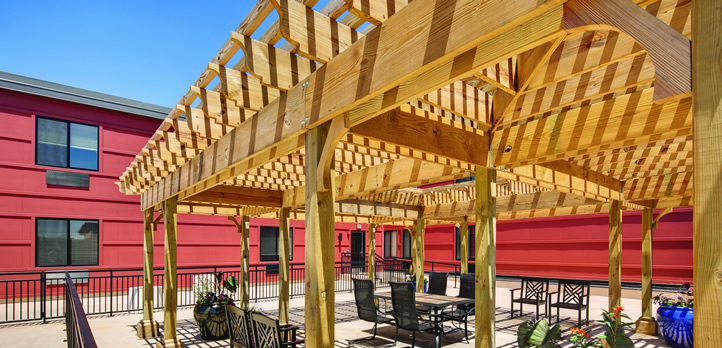 The Illinois Housing Council
Founded in 2002, the Illinois Housing Council (IHC), a statewide non-profit organization, was created to promote the stabilization of Illinois communities through the construction and preservation of affordable housing. IHC is comprised of industry leaders committed to advancing our mission through education, information and constructive relationships with local, state and federal officials.
IHC's membership includes over 1,200 industry leaders in approximately 250 member organizations involved in all aspects of affordable housing. IHC members include owners, property managers, developers, financial institutions, builders, subcontractors, government officials, lenders, accountants, market analysts, consultants, civic organizations, and many others.
Throughout the year, IHC provides important networking opportunities, effectively communicates timely and pertinent information, and provides continuing education and information about the industry through an annual conference and other periodic events.
News and Updates
Sign up for a 2018 membership today!
Already a member? Consider upgrading your membership for the new year! Contact eheemskerk@ilhousing.org for more information.
The success of IHC's initiatives is rooted in the ability to bring together our members from all aspects of the industry to advocate on behalf of effective public policy and legislation for affordable housing. By becoming an IHC member, you strengthen our influence and contribute to improve the environment for building and preserving affordable housing throughout Illinois!
Choose from one of four membership levels, including the new Sustaining Membership. As consistent supporters of IHC's mission and events, Sustaining Members receive all the benefits of a Regular Membership in addition to recognition on signage and the program book at the Illinois Governor's Conference on Affordable Housing, and more!